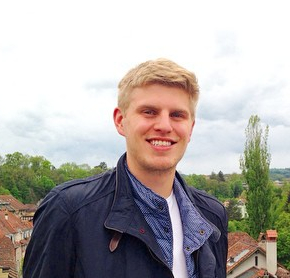 Anthony Caterini
I am a DPhil student in Statistics at the University of Oxford, supervised by Profs. Arnaud Doucet and Dino Sejdinovic. Generally, I am interested in statistical methods for high-dimensional data, and I am currently working on scaling Kernel Stein Discrepancies.
Publications
2017
A. Caterini , A Novel Mathematical Framework for the Analysis of Neural Networks, Master's thesis, University of Waterloo, 2017.

2016
A. Caterini , D. E. Chang , A Geometric Framework for Convolutional Neural Networks, ArXiv e-prints:1608.04374, 2016.

2015
M. Winlaw , M. Hynes , A. Caterini , H. De Sterck , Algorithmic Acceleration of Parallel ALS for Collaborative Filtering: Speeding up Distributed Big Data Recommendation in Spark, in Parallel and Distributed Systems (ICPADS), 2015 IEEE 21st International Conference on, 2015, 682–691.